Hey there guys, new to the forum, but have always had a love for scorps.
Anyhow, I think I have stumbled across a c. nigrescens (long story awaits). Can anyone here verify this/give some helpful advice? The only care sheets I have found are general bark scorpion care or c nigrescens breeding info.
I work for Petco, and I got a call from a guy who had recently taken a trip to Mexico, and this little guy ended up in his luggage. He did not want to exterminate it, but his wife wanted it out so he called the store. I told him the store couldn't take him and I'd have to call back to make sure it was not against policies and blah blah. So now I have this beautiful little scorpion, probably no more than 3.instar from what little I have been able to research.
Verification on any of this would be extremely helpful!
If it helps, the spacing between the holes on the shelf is 1 inch for size comparison
[img]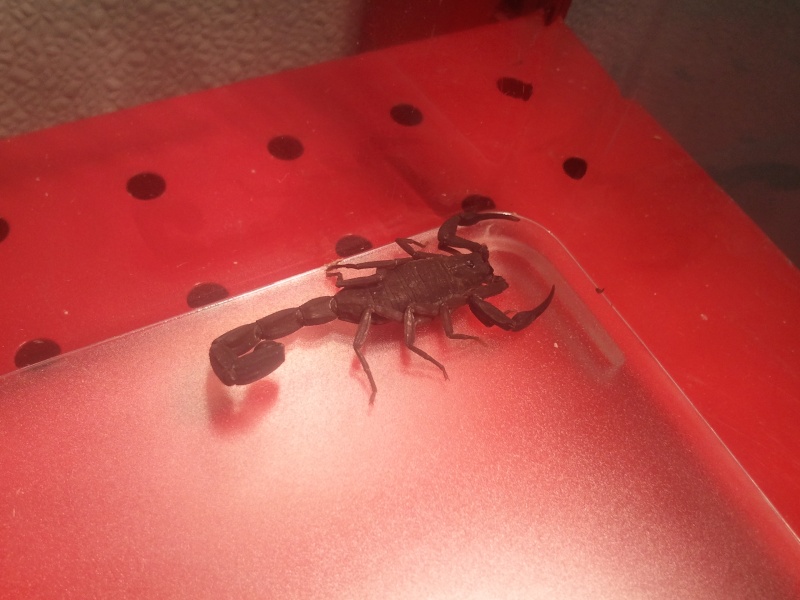 [/img]