I have no Idea when we first got this. I'm having trouble identifying the species, so any input is much appreciated.
I'm not sure if this specimen was dead already or if they killed it to put it in, but may its soul live on in a land filled with roaches.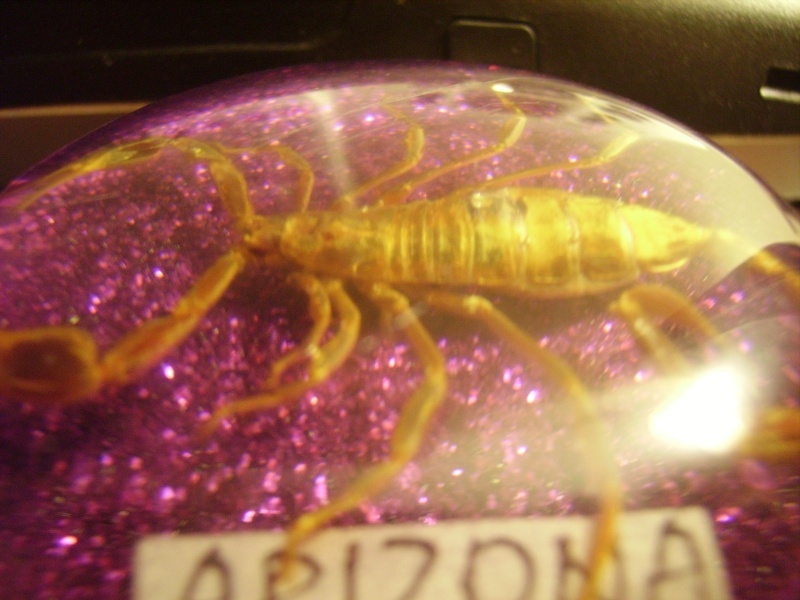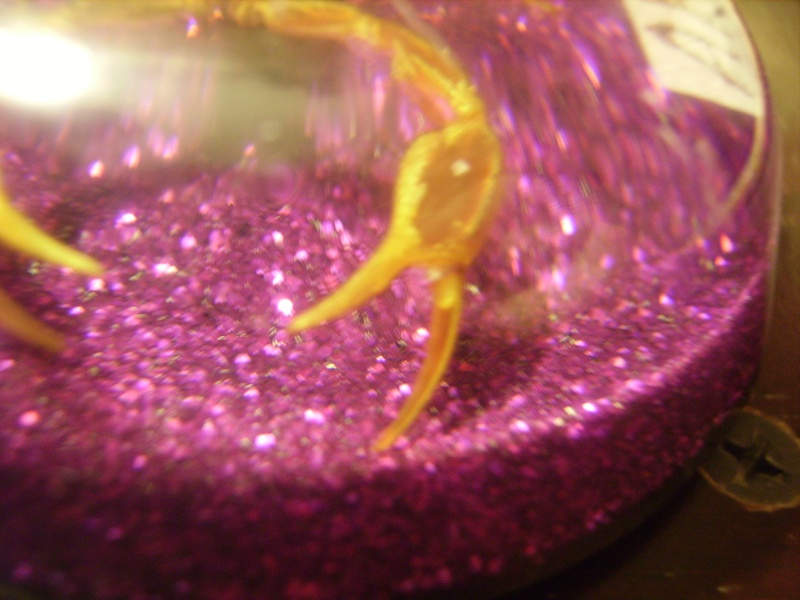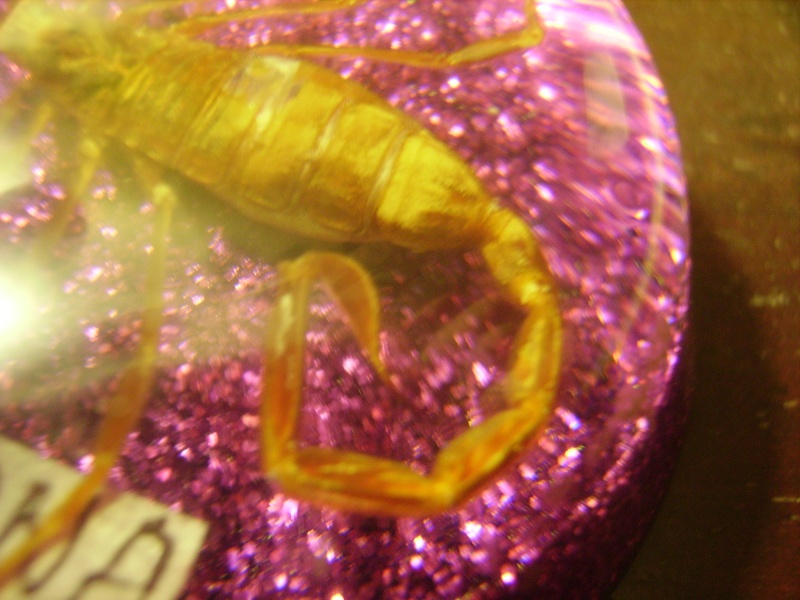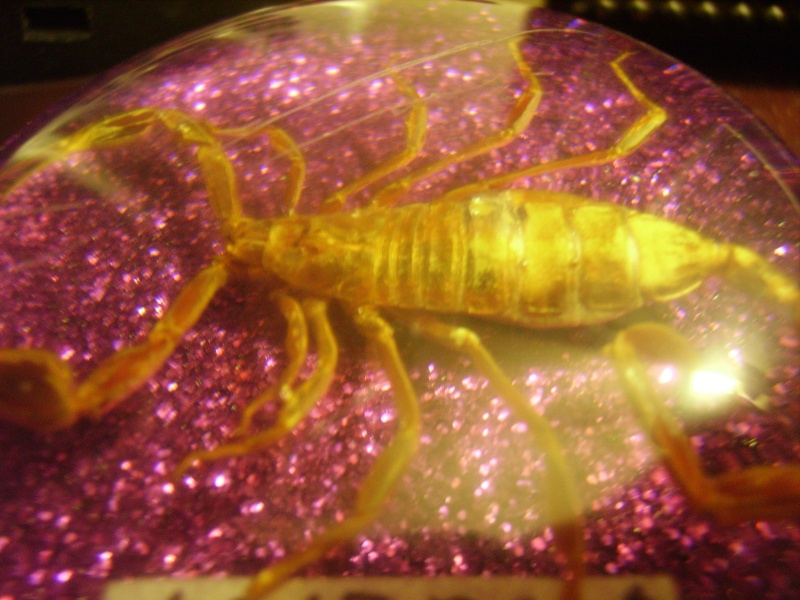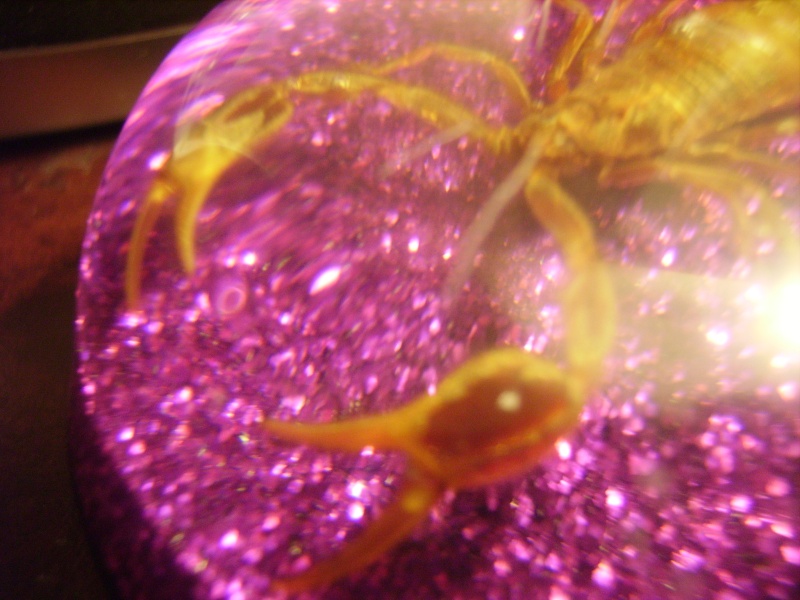 So sorry if they're a little blurry. Overall length is about 2.5 inches or 6.5 cm. Thanks guys
_________________
"If you can get a scorpion to eat 24 carrots I will buy you your next one."
-Jade Williamson
My collection: