Hey all,
Bought these cute scorps at a pet store, and im not sure that they are right about what they are! They told me that they where P. Imp´s, but the sign said Cavimanus
Stupid pet shop.. Im no expert, at all! im as green as they get
My guess is that its some sort of Heterometrus.
The pics i have arent really good, but i´ll post them anyway
In some of the pics they might look really black/brown, but they arent, when you see them in daylight they are blueish.
Unfortunately i dont know there age or instar.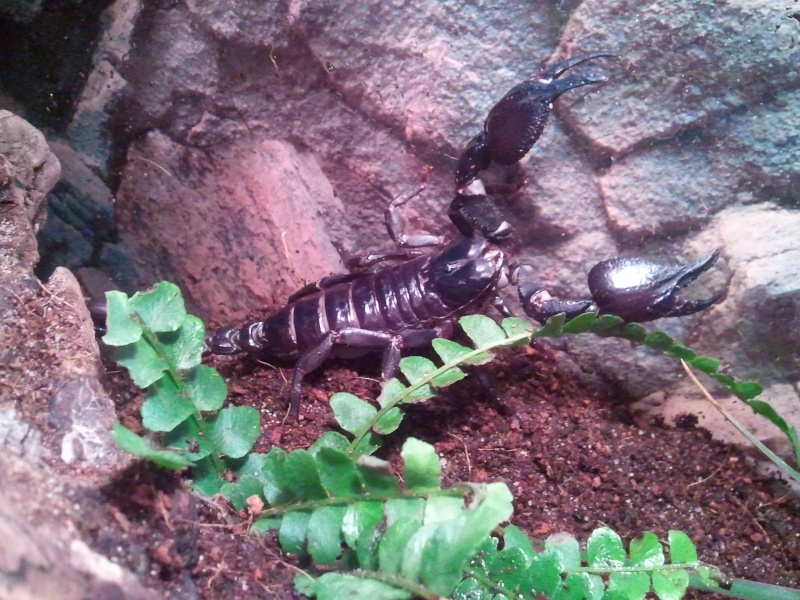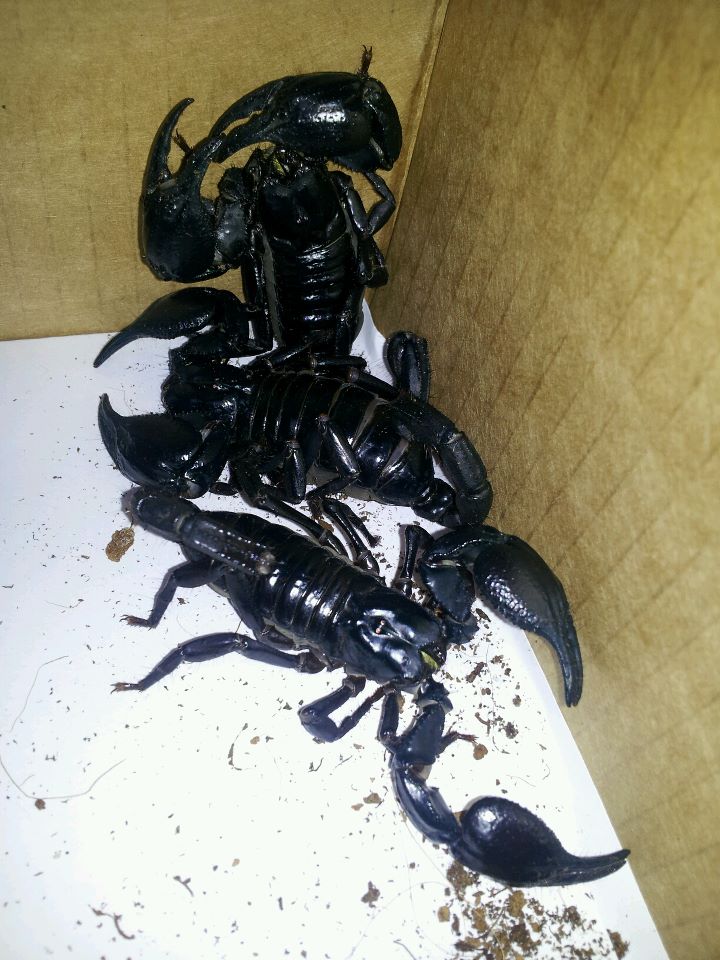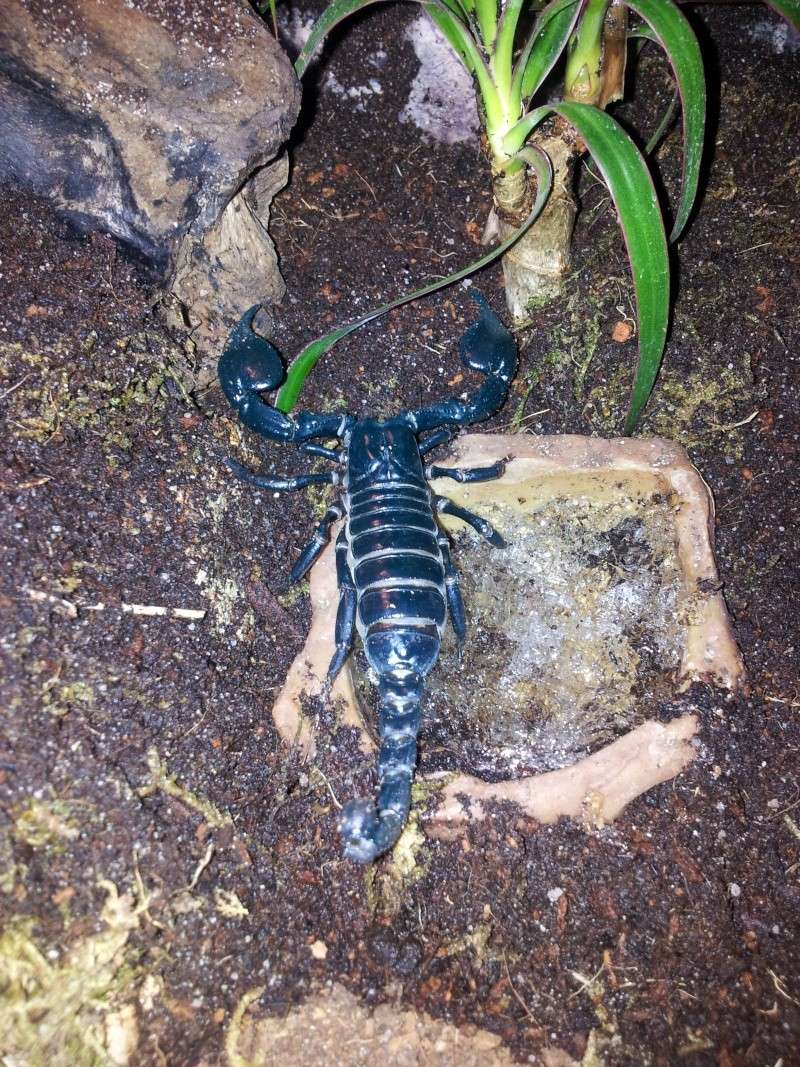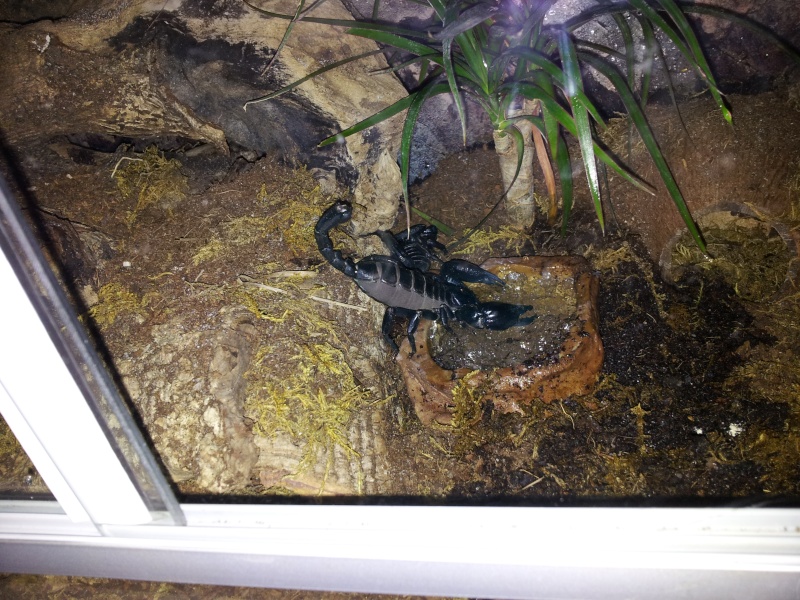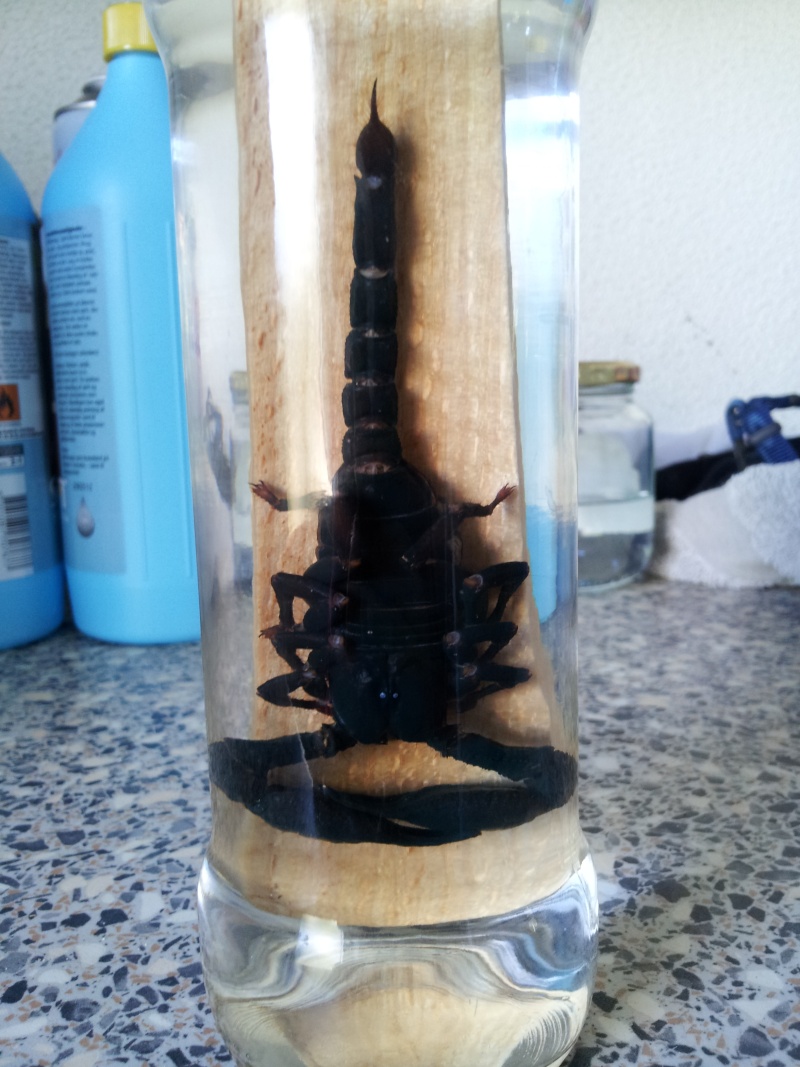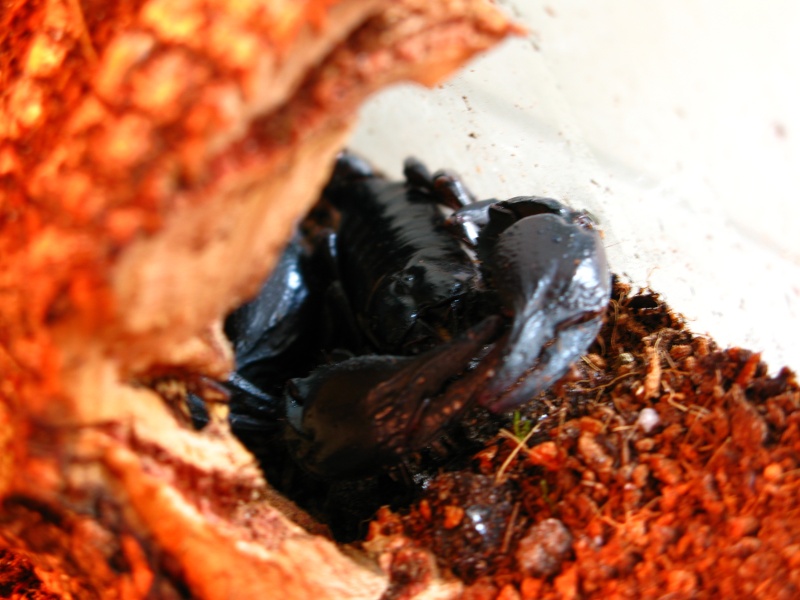 I had 4 of them, but one of them died not so long ago
there where 3 that looks like the one in the glas, not so long. The one in most, if not all of the pics! Is longer than the other ones, i named the species Heterometrus Sausage because that long one kinda looks like a sausage
also, the long one is out all night and running around in the terrarium, climbing every piece of wood and bark. I dont se the other ones very often.
Well! i hope you can help me, due to the bad pics.