Thought it would be fun to share some photos of the loves of my life, my toads.
They are all Common toads (Bufo bufo). Haven't got names as I'm not really good at that, so we just call them 'toads'
My first female that my husband gave to me about 5 years ago. She was tiny and I had to feed her on ants! Really grown on now, I can't believe how massive she's gotten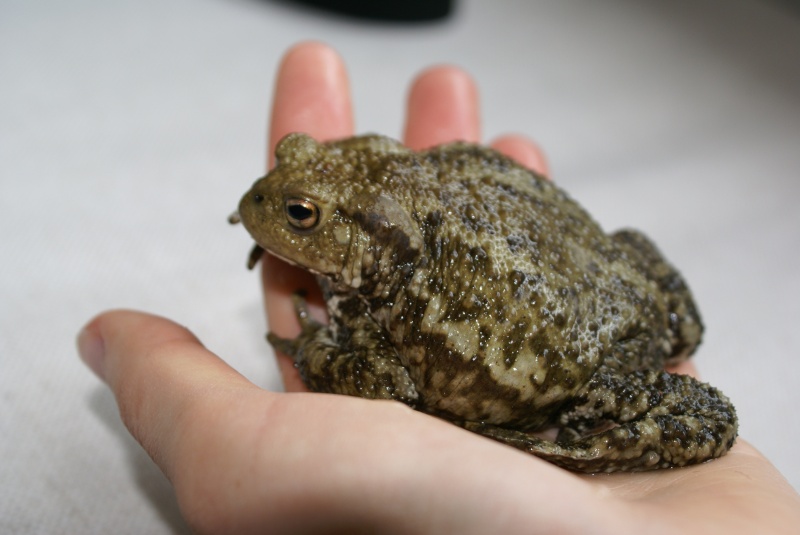 My second female has been with me for 3 years. She's quite active and it was hard to get a still shot of her. She's also grown quite a bit
This is the male, and as such he's the smallest in the group. When I first got him I had to be really careful to check that my biggest female couldn't eat him(!) He's safe now though
I keep the terrarium by a northern window in a semi-heated room (18-20degC). They spend most of their during the day together in the hide on the left although you can just about see one chilling out in the water dish. They will always come out for food though, whatever the time of day and will try anything that moves! I tend to feed them on crickets and mealworms although I occasionally bring worms etc. from the wood where I work. (Before anyone jumps, the wood is exceptionally clean as it is owned by a preservation trust and is completely naturally managed with no pesticides or chemical control allowed!). Occasionally the male will go off and dig a proper burrow elsewhere.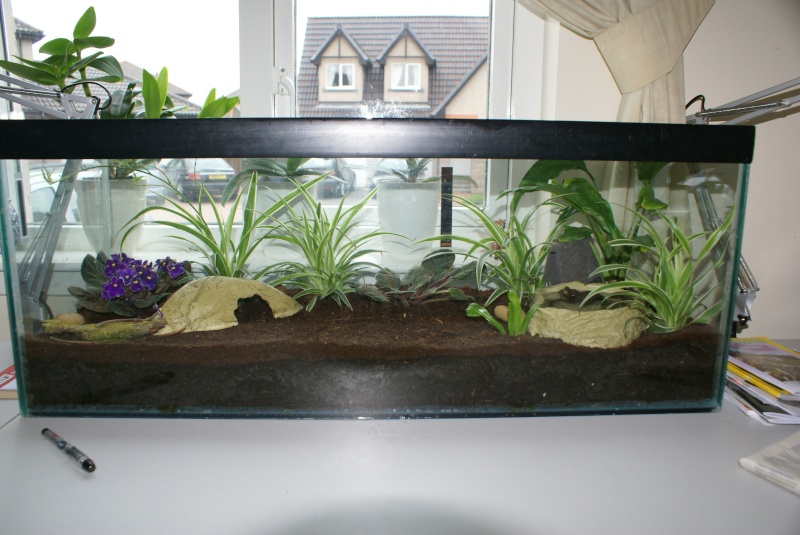 These guys are my favourite amphibians! The amber colour of the iris is lovely and they have some limited ability to change colour. They're also really calm and easy to keep (if you live in the UK), have cool hunting behaviour and bags of personality! I just love my babies!