Saturday 16th of May she unexpectedly gave birth to 5 scorplings.
Even though the pair mated successfully she was obviously already gravid as its been just under a month since their mating attempt.
Healthy brood all on her back, some slighty bigger than others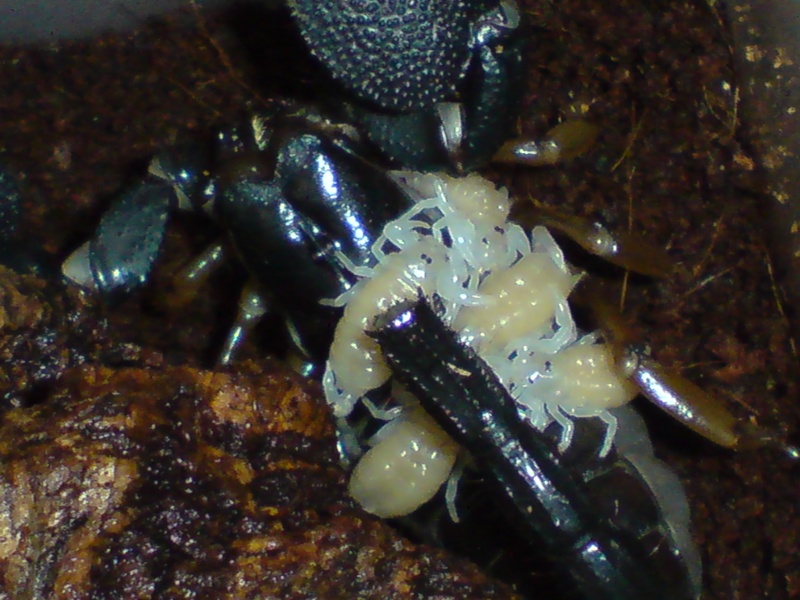 She has made a small burrow up against the side of her enclosure next to the heat mat.
Thursday 21st May five days after she gave birth the scorplings are moulting into 2nd instar. Substrate looks a bit dry by her burrow so just to keep the humidity up to make it easier for moulting i have poured some water in.
Will check them tomorrow to see if it was a successful moult.