hi there this is some of my scorps.
and it was taken 7months ago eheh!!!
just wanna share some,my cam?i lost it so i dont have pic of my other scoprs
this is all i have left in my pc hope it will be ok to share though
it is now updated to some of the scorps that i took a while ago!
im using phone cam so im sorry!haha!
Parabuthus transvaalicus 4i that time now its in adult age;
scorpio maurus palmatus 5i before now its one healthy female scorp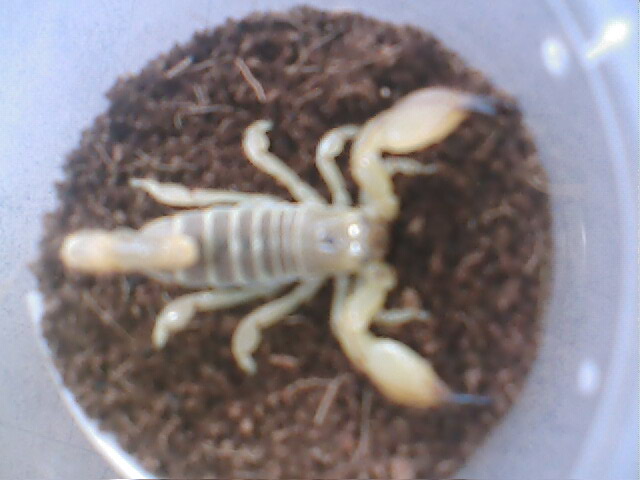 c. gracilis male l5 now its in 7i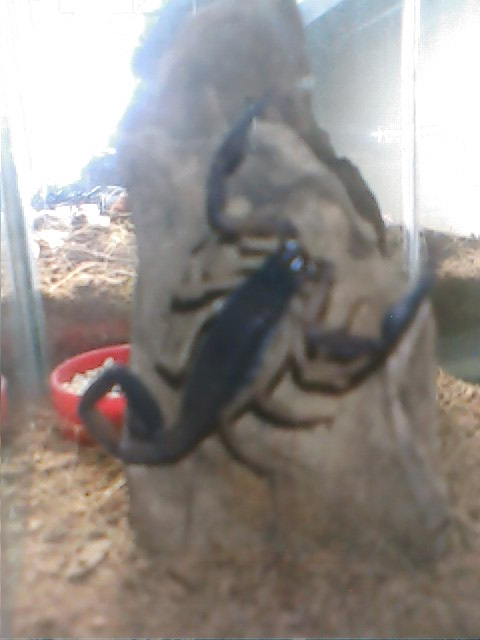 LQ- deathstalker before it 5i and used to have pair but its now gone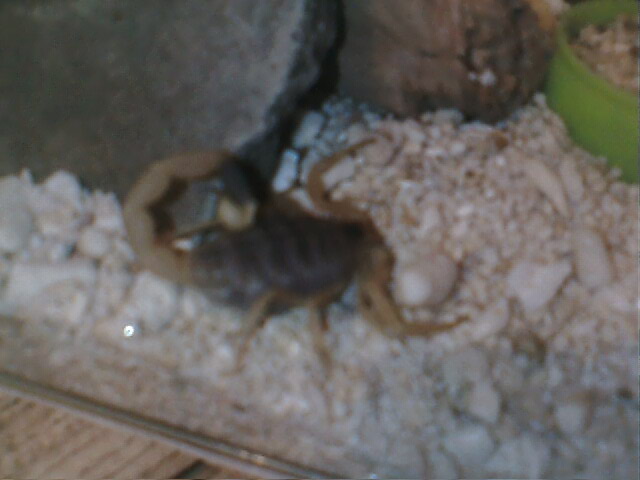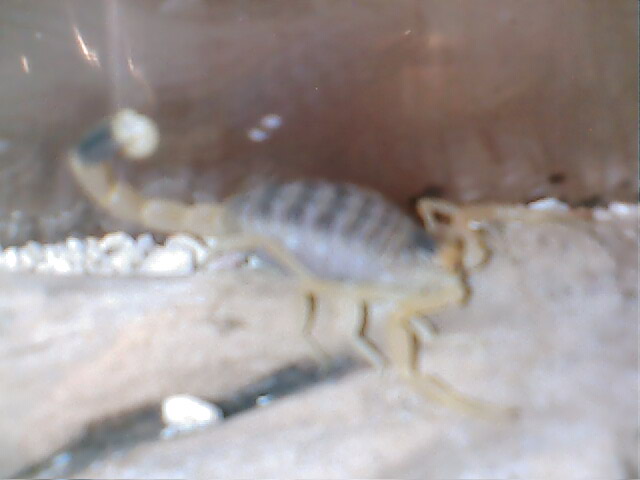 h. longimanus that is now gravid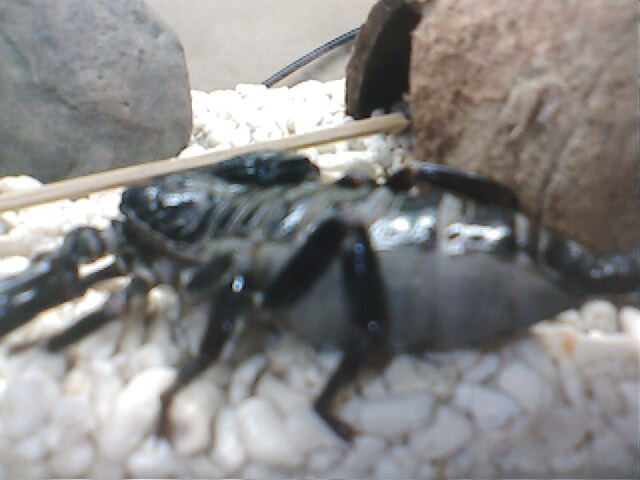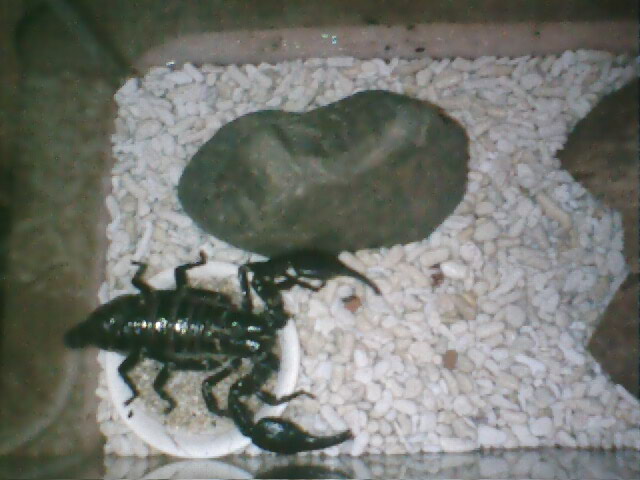 c. excilicauda female gravid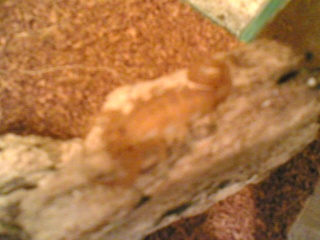 c. vittatus looks gravid 3times mated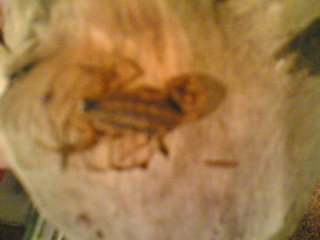 tityus stigmurus 4i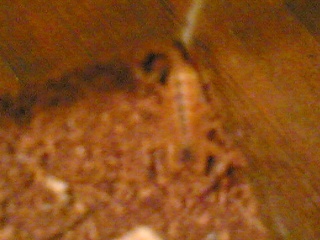 hottentotta hottentotta 5i dark morph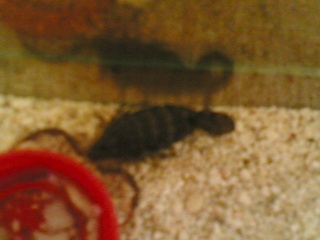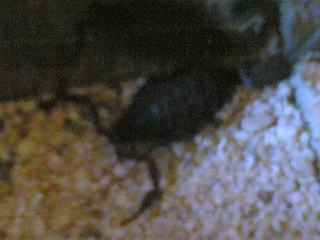 hottentotta hottentotta 5i light morph
hottentotta judaicus 4i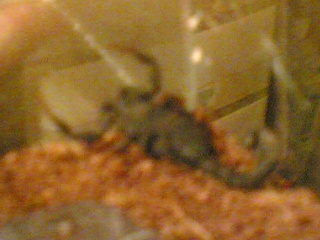 parabuthus transvaalicus female 5i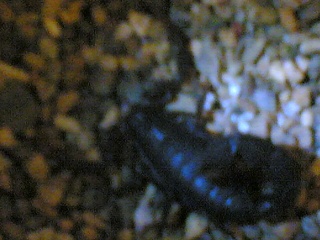 hope you enjoyed it