Well... first of all don't be so hard on yourself.
Second, I kinda like it!
I think the hide is well placed and nicely covered.
I think there is a nice chance it will accept it as a hide.
A little tip: when you first get the scorp immediately place it in front of the hide.
It will automatically run for cover, and might associate it with safety from then on.
I find the black sand gives a nice contrast with your decorations.
Don't like the skull, that is not my taste, but can understand why some like it.
It all depends on what you what kinda look you want to accomplish here.
Also the twigs are a nice touch. May I suggest dried grass to add to the set up? Dried grass has that soft green/withered look which I always found very Dune-ish

and I think it would make a nice contrast with your darker setup, but that's just a tip.
Further more try to see where you wanted to go with the slate stone, a kind of terras perhaps? It looks nice!
Here is a picture of a California Sand Dune so you know what I mean.
so cal ftw;) I love that landscape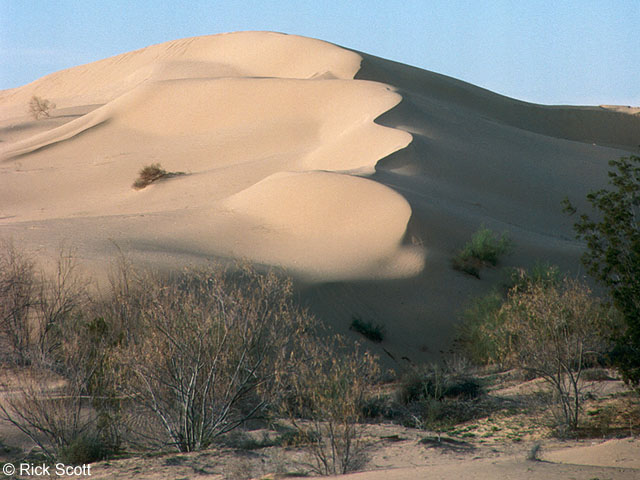 (disclaimer all rights belong to http://naturalimagesgallery.com)
Looks great man, the coming weeks you have plenty of time to poke around a bit, tweak and change, you'll be fine!
Take care,
Joey
P.S. your tanks are empty now... but you have a bucketload of scorps coming... awesomeness;)