Hey guys, i just thought i'd share some pictures of some of my scorpions!
I posted this pic awhile ago,
Fresh out of molt,
Heterometrus swammerdami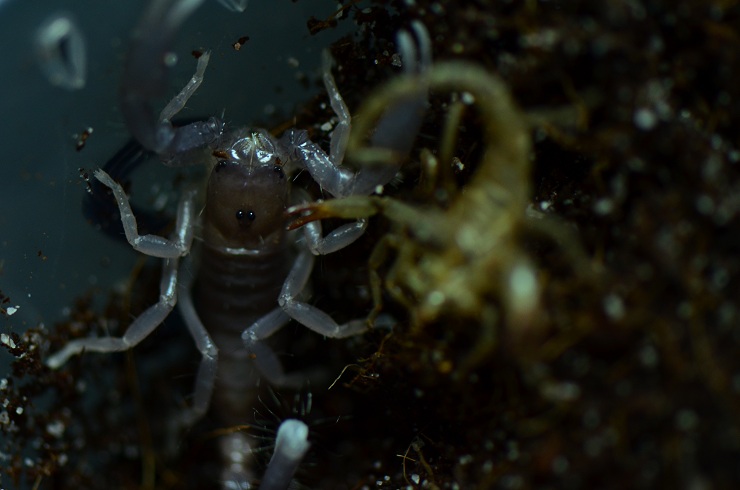 And now, he has hardened and is hungry!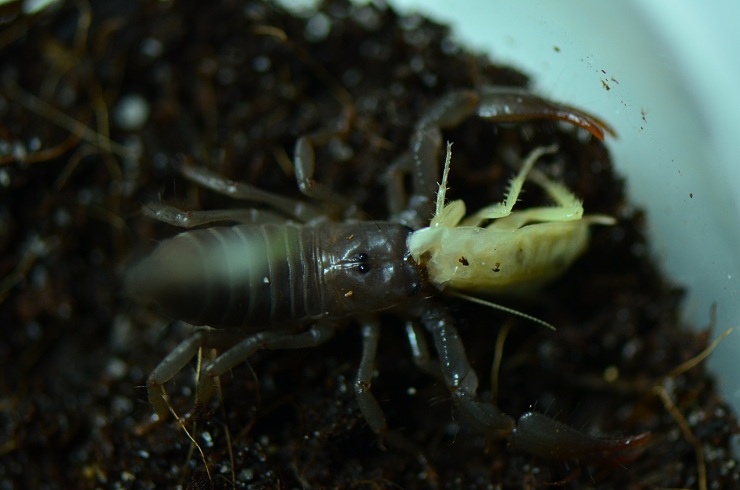 Some venom shots! I was lucky as heterometrus dont sting that much and plus i get to see some venom! Its either venom or roach blood, im not really sure... But either way, its quite cool, to me

.


Closer
Further
Now for other species!
Heterometrus laoticus
At first...

And then there was,
Molted yesterday, 2nd january 2012, great way to start the year!

Next,
Heterometrus mysorensis
Another very beautiful species, along with swammerdami and laoticus, when fully grown.
I got so many pics of these guys since i have 3, but ill just post these few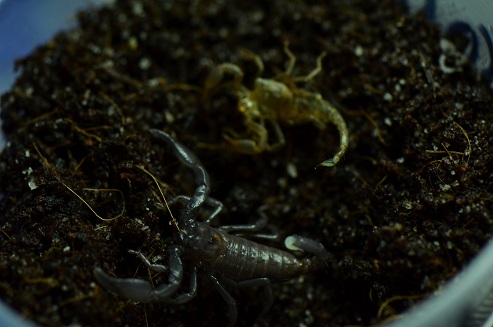 After about a week of hardening,


and another out of the three,

Next is my
Heterometrus longimanus
!

The longimanus is in premolt right now, i think...Very slow grower!
Ok next is my
Heterometrus spinifer
!
Premolt,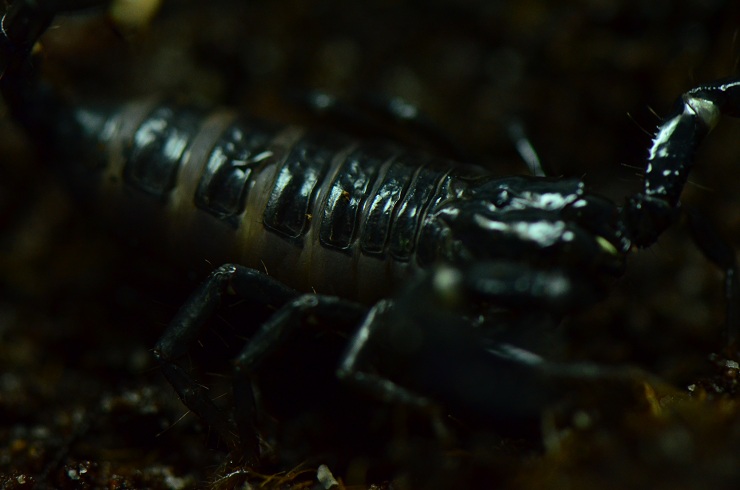 Post molt,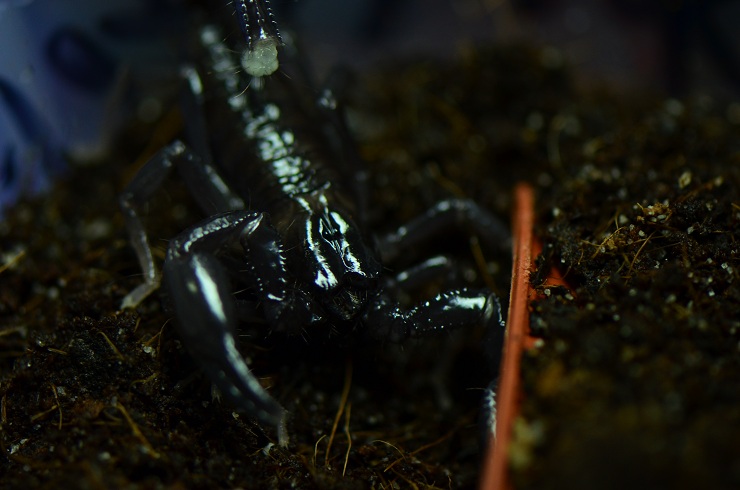 Alright, next we have
Rhoaplurus junceus
, fresh out of a molt!
This was quite awhile back, around november 2011(3i -> 4i)
and on 28 dec,(4i -> 5i)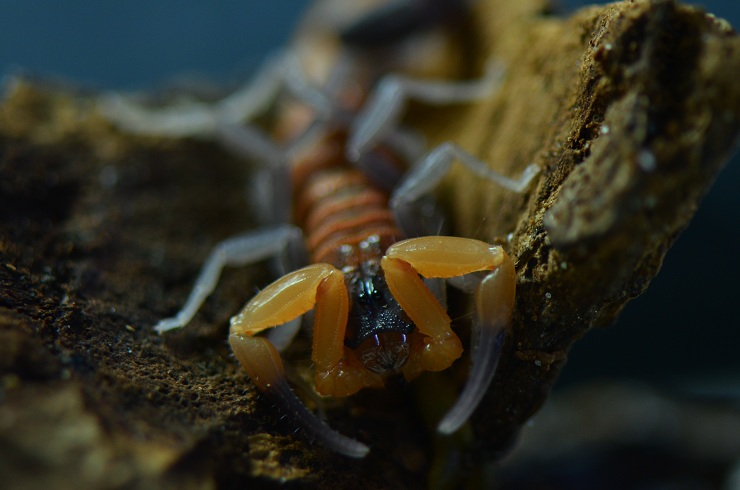 Also in the same genus,
Rhopalurus garridoi
Next are some of my personal favourites besides heterometrus species,
Parabuthus transvaalicus

Metasoma
Another of my favourite,
Androctonus armoreuxi
,
To end off this thread,

Thanks a lot for taking your time to view my pictures, i hope you enjoyed

.