i bought 3.1
Compsobuthus brevimanus
(Yemen) a year ago, wc, potentially already gravid and been breeding them since then.
they are kept communal at 29-35C/84-95F, dry! i spray a little water every two weeks. when i expect a female to pop soon, i raise humidity a bit. after giving birth (broodsize: 15-30 / two times a year), i separate the female with scorplings from the rest of the group.
only one time, i had problems when a mother started eating her youngs and kicked the rest off her back. at least, i managed to raise 4 from 1. instar on a wet tissue. is was kind of tricky to help some scorplings molting to 2. instar at a size of ~6mm (~1/4") with needle and microscope.
usually it's very easy to raise
C. brevimanus
. after 2. instar molt and leaving mothers back they are kept separated on sand at 32C/90F, a few drops of water and a microcricket every 3-5 days.
1. instar: day 0
2. instar: day 5 - 10
3. instar: day 60 - 90
4. instar: day 130 - 170
5. instar: day 220 - 260
6. instar: no experience so far
1. instar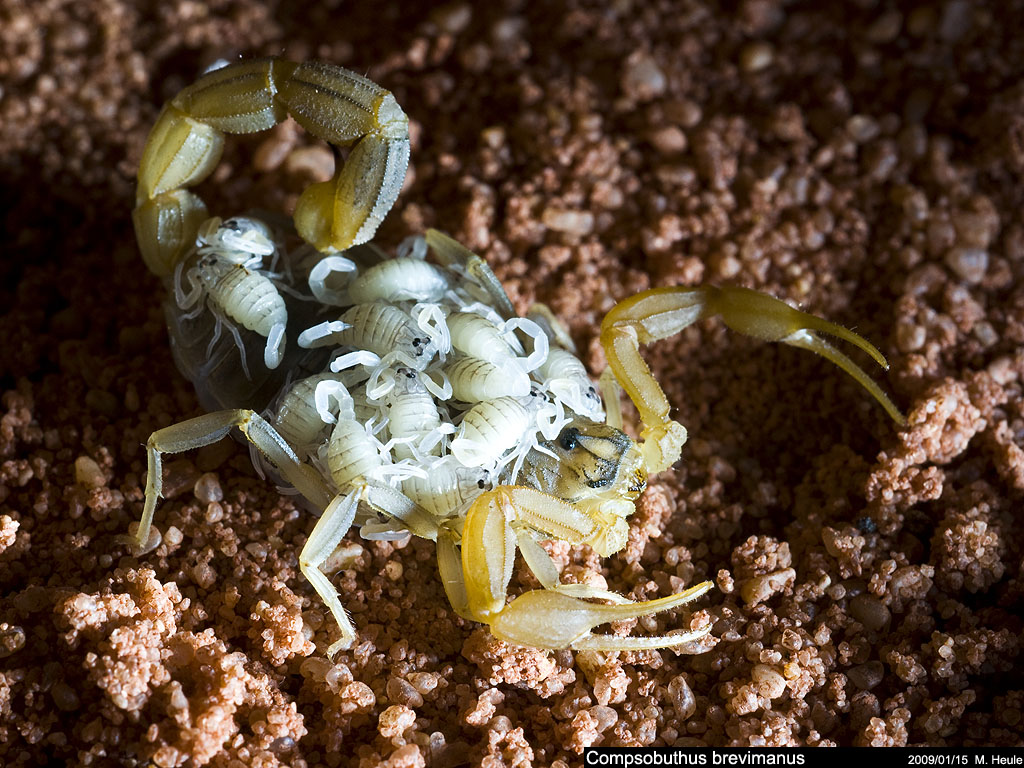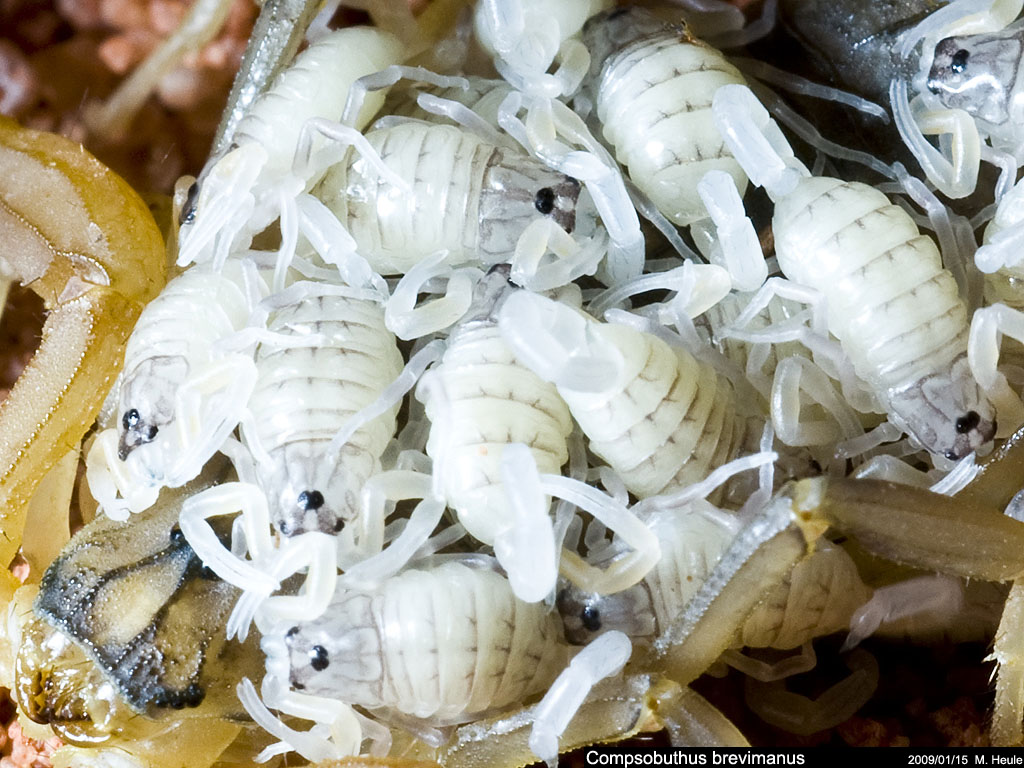 2. instar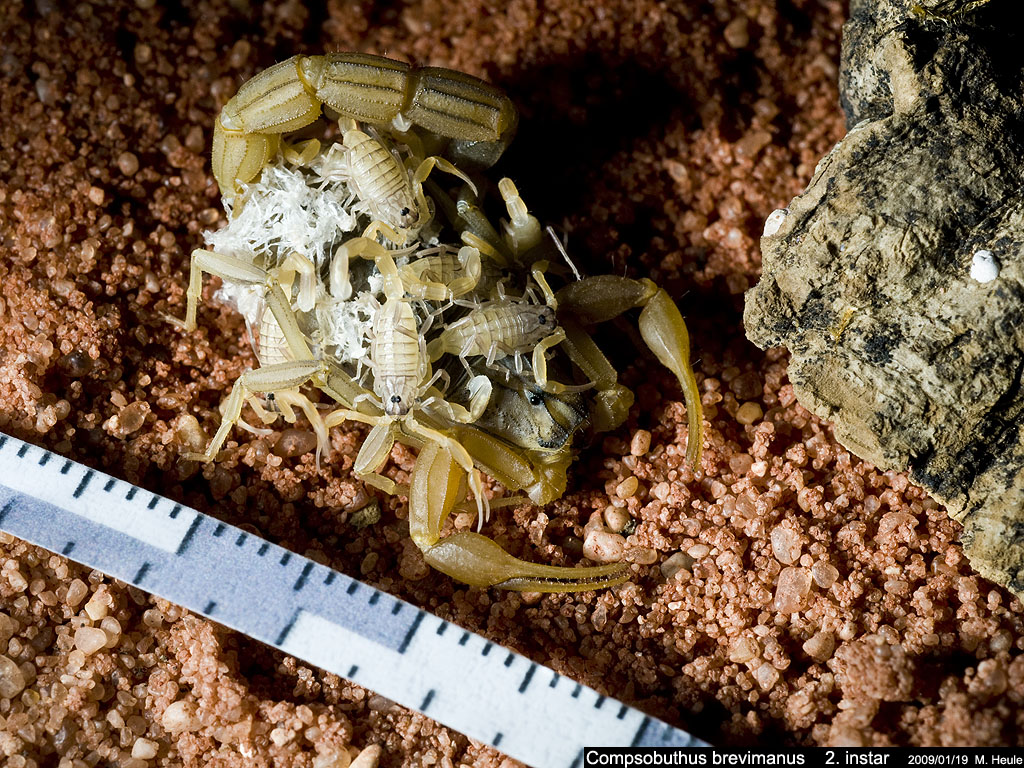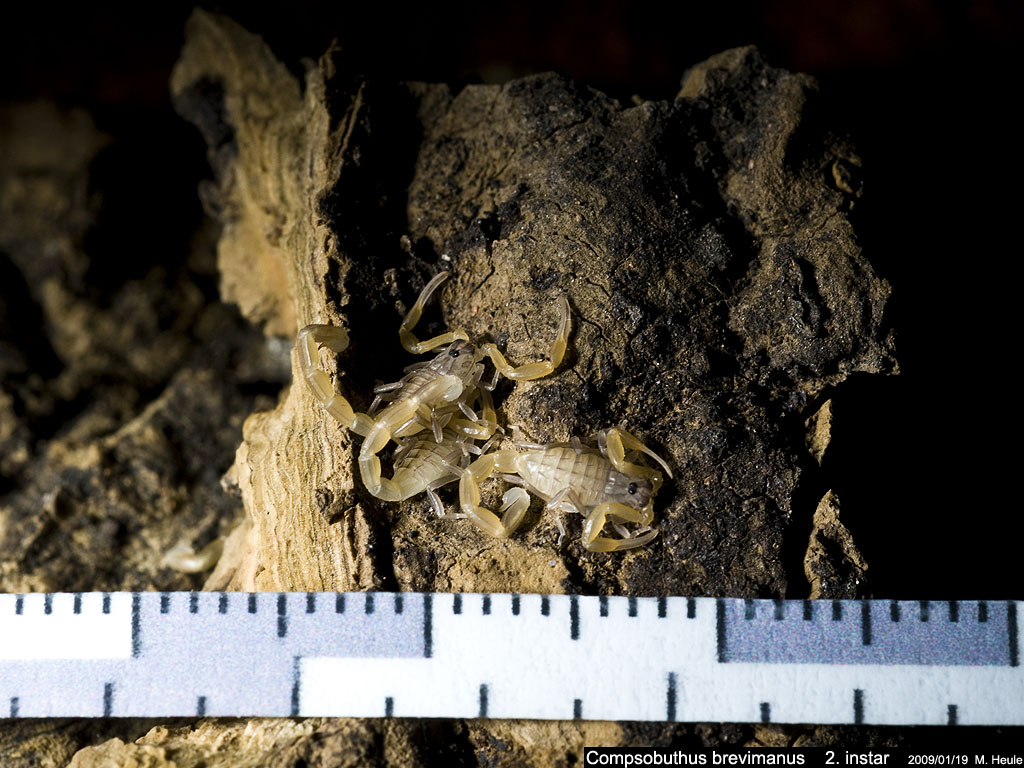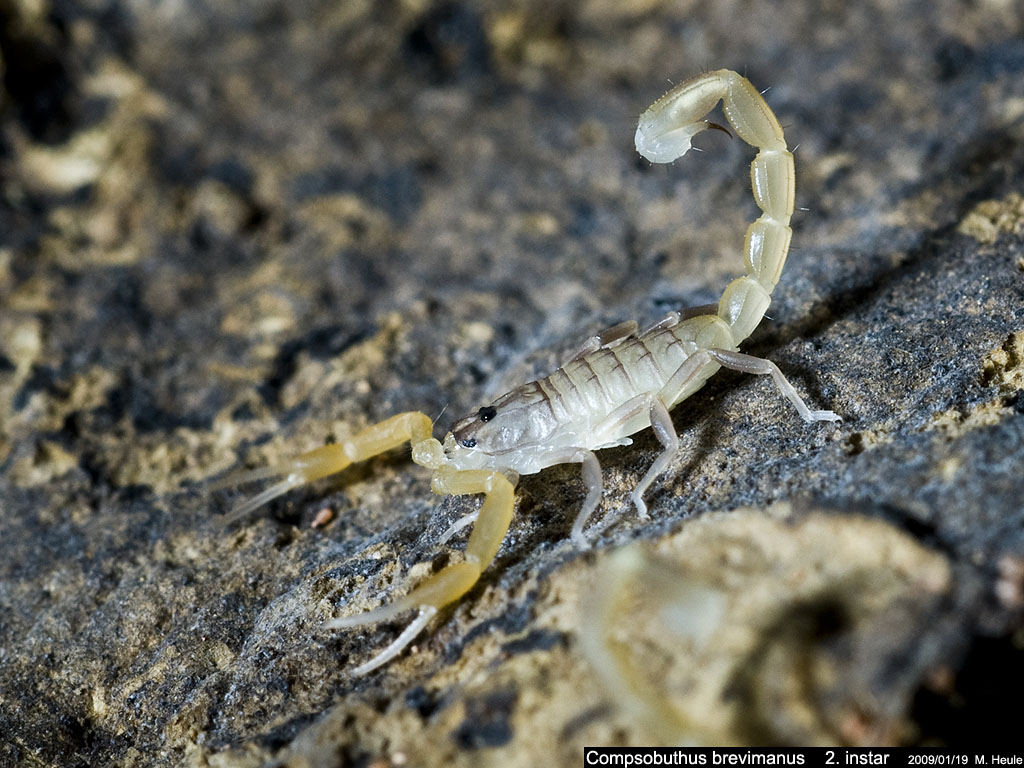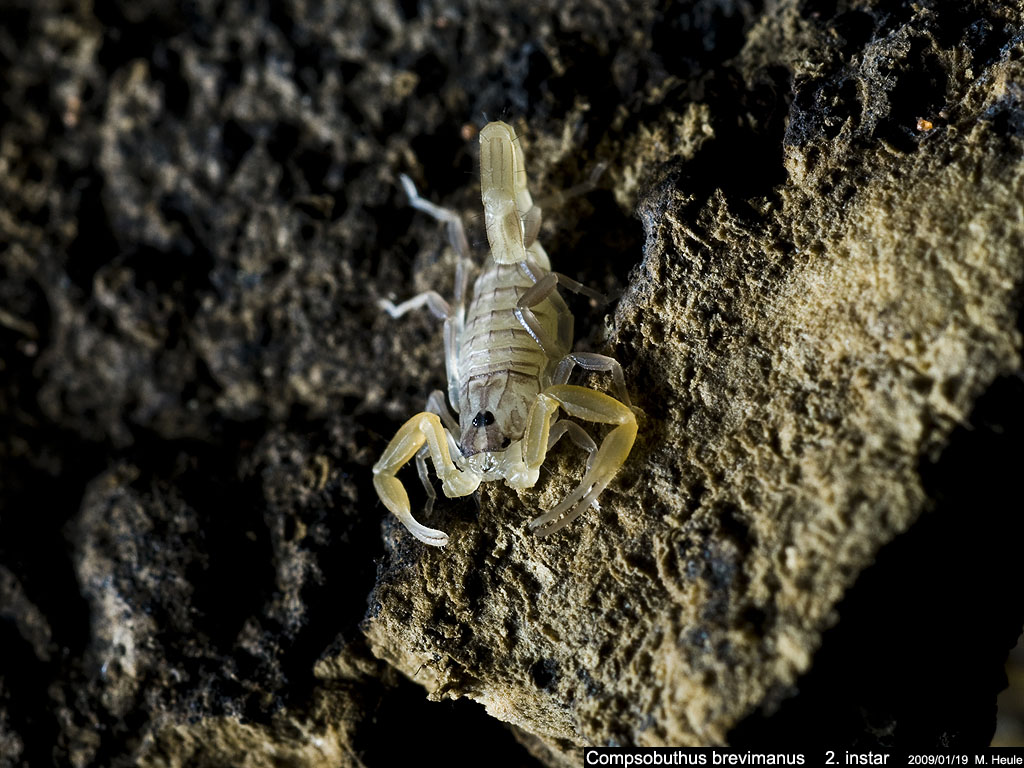 3. instar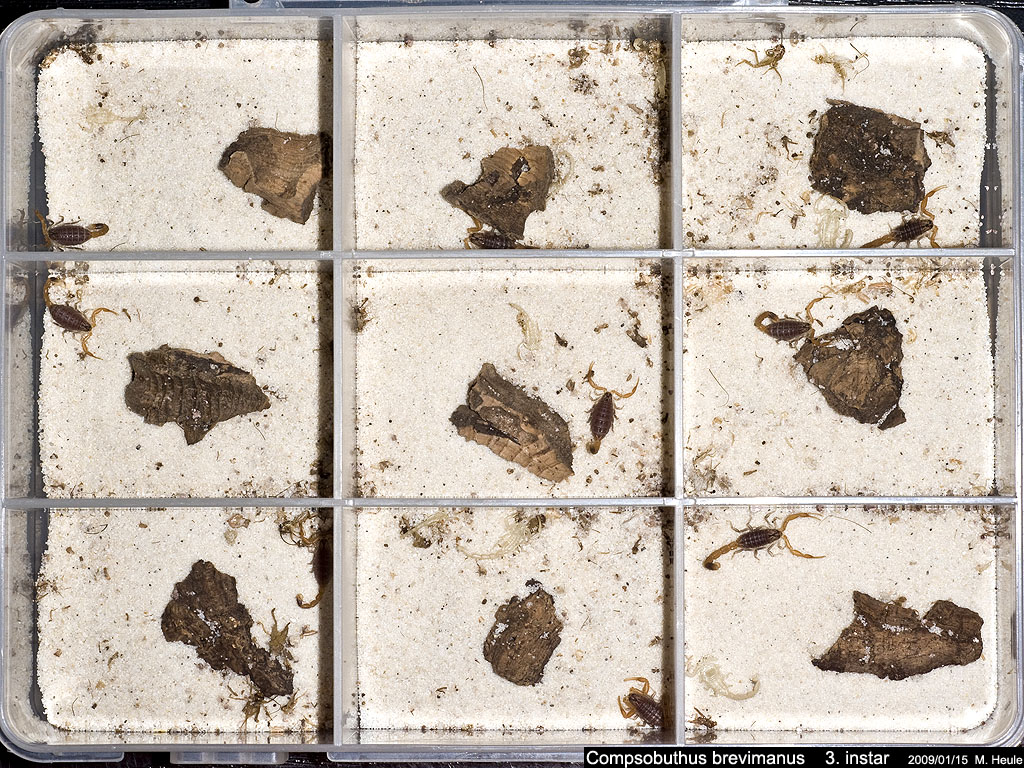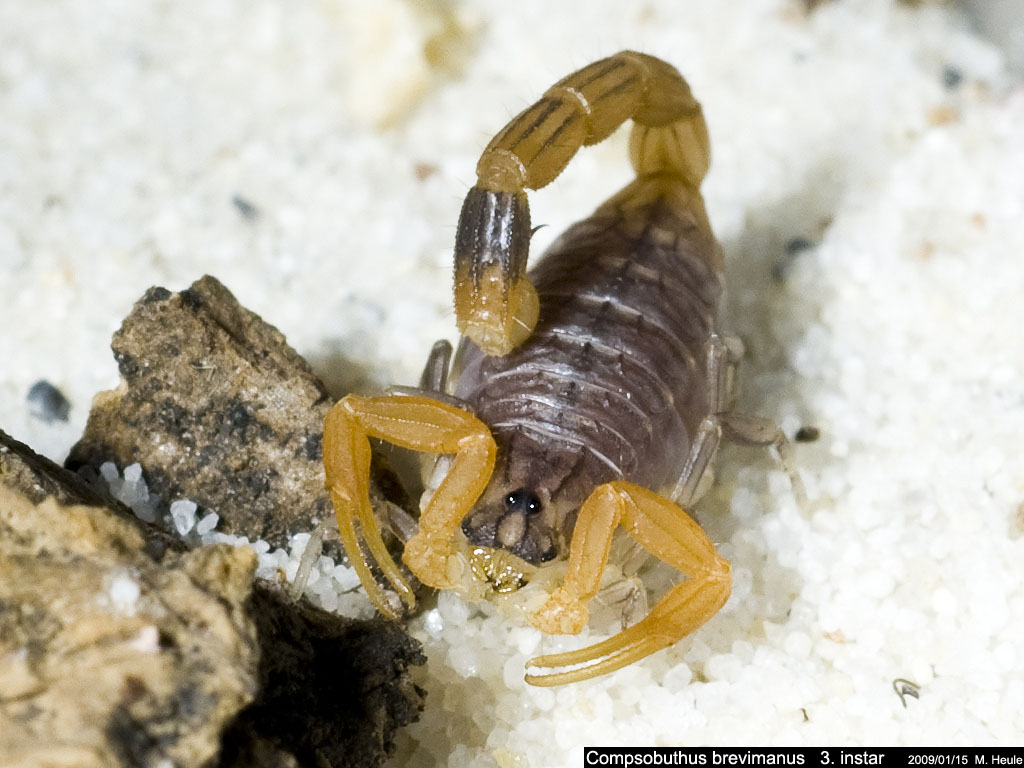 4. instar
more
C. brevimanus
pics