Tonight I was scanning around the collection with a blacklight.
I peered into my
H. longimanus
juvenile community and saw this: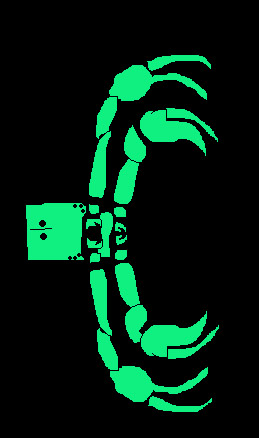 Artist's impression
Two juvenile
H. longimanus
of different instars . . . in the exact same pose . . . directly on top of each other . . . sticking their heads out of the burrow, telling me they were hungry.
I thought it was too weird not to share.
So . . . what strange things have YOU seen while doing the rounds?

_________________
If your emperor scorpion stops eating, don't panic.
Be nice -- you were a noob once, too
"Never ask an engineer to explain something, because he will."