Hi again everyone

Just posting some pictures of my T's, don't have that many scorpions yet, so i might as well put out some pictures of my tarantulas instead!
This was my first T, a Grammostola rosea 0.1: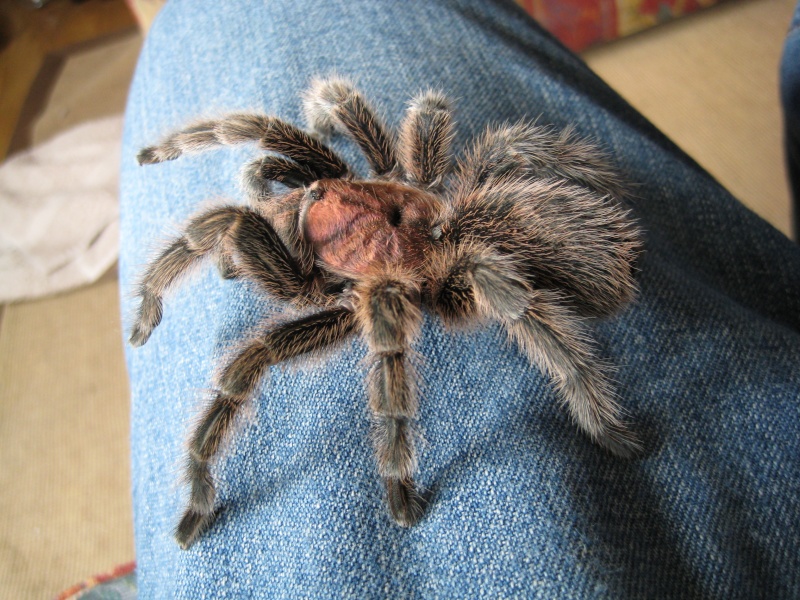 Grammostola rosea RCF 0.1 This is infact my most aggressiv T! It bites at everything that comes in biting range, but she will also jump or/and run after you trying to bite you !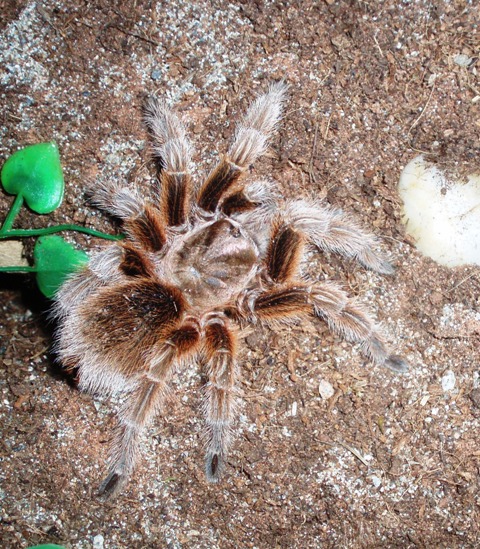 Grammostola aureostriata, juvenile, don't know which sex yet, but she looks that she will molt soon, so I hope I can determine the sex after that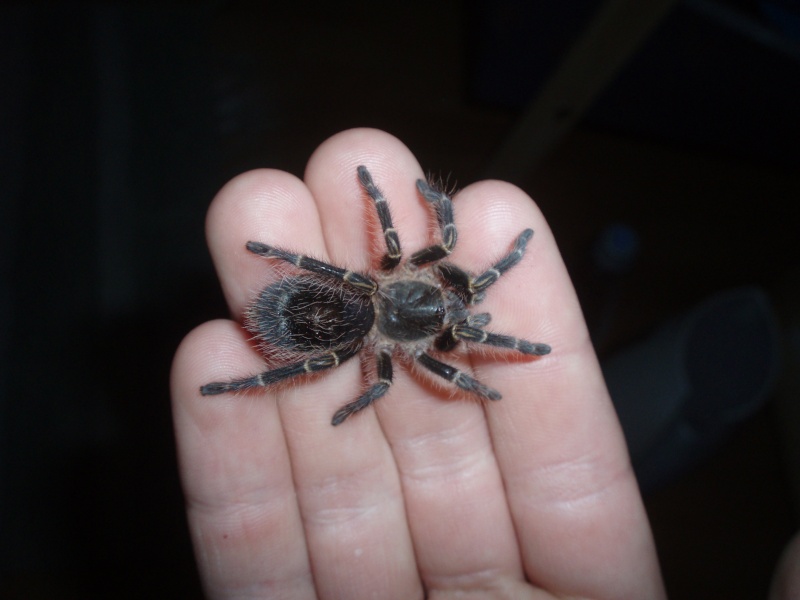 One of my newest tarantulas, a real beauty, Avicularia versicolor 0.1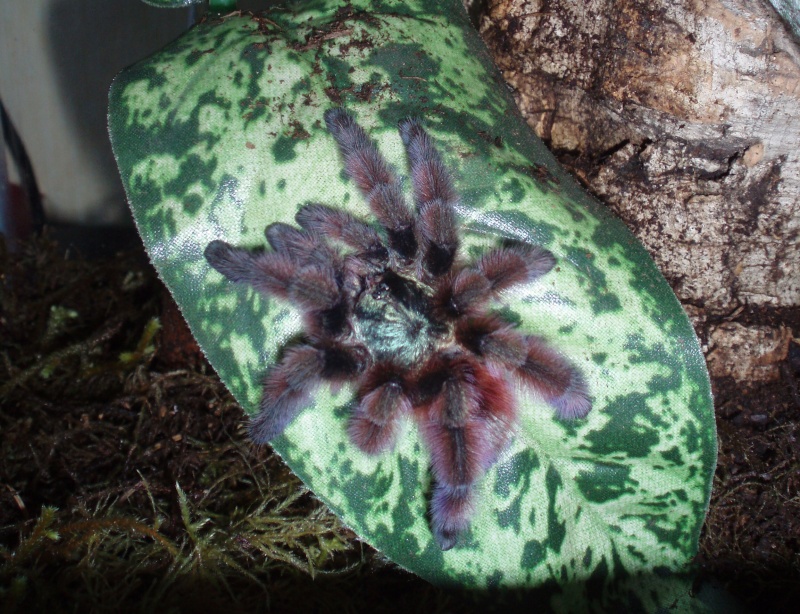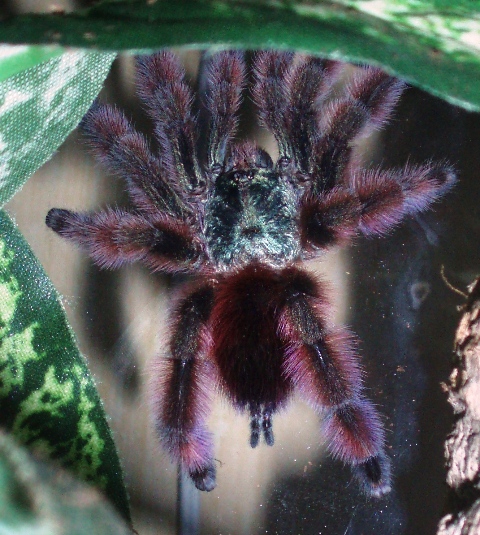 Also one of the new beauties, Aphonopelma seemani BCF 0.1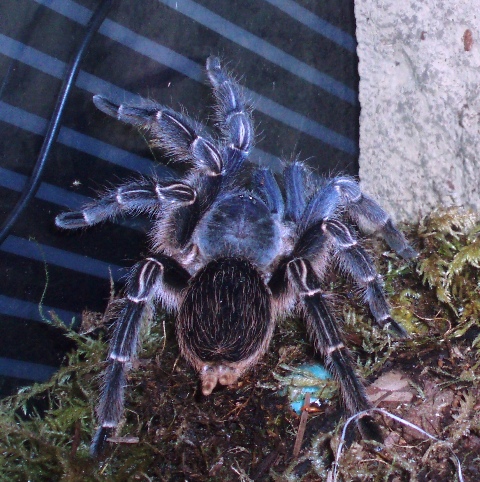 Nhandu chromatus, not determined the sex yet, but after the last molt it had really long legs, so I think it may be a he...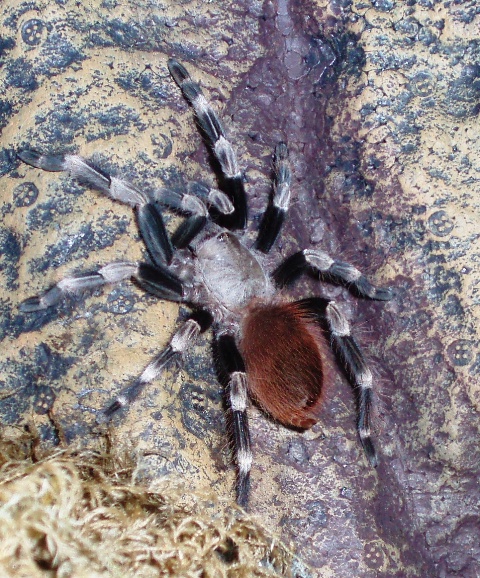 This Haplopelma lividum 0.1, I picked up from my local pet store. She was in really bad shape when I got her! The people who worked in the store was to afraid to do any maintenance in her terrarium, she had about 1 inch of substrate, and the terrarium was bone dry, with no water dish! When I transferred her to the terrarium I had built for her, she went straight to the water dish, and drank for about 5 minutes straight.
The first two weeks I had her, she wouldn't show any aggression at all! But after one week she started eating, and within a month she was much more aggressive!
It was a very happy moment for me the first time she went in a defensive posture

The next months she did not dig, she had a hiding place she used, but she did not dig. But lately she have dug some, and even tough it was nice to see her every day, I'm more happy when she acts like a Haplopelma

It was quite bad timing tough, she's getting a new enclosure next week, and now it's going to be much harder to catch her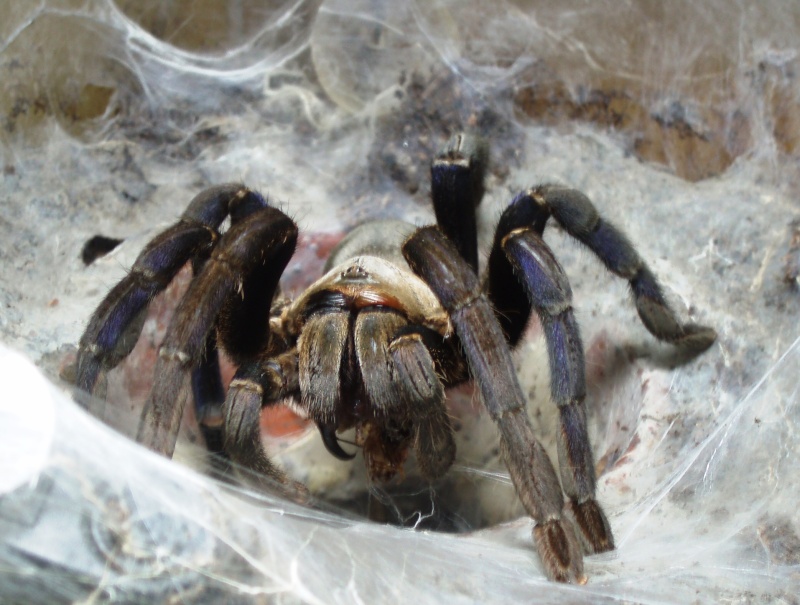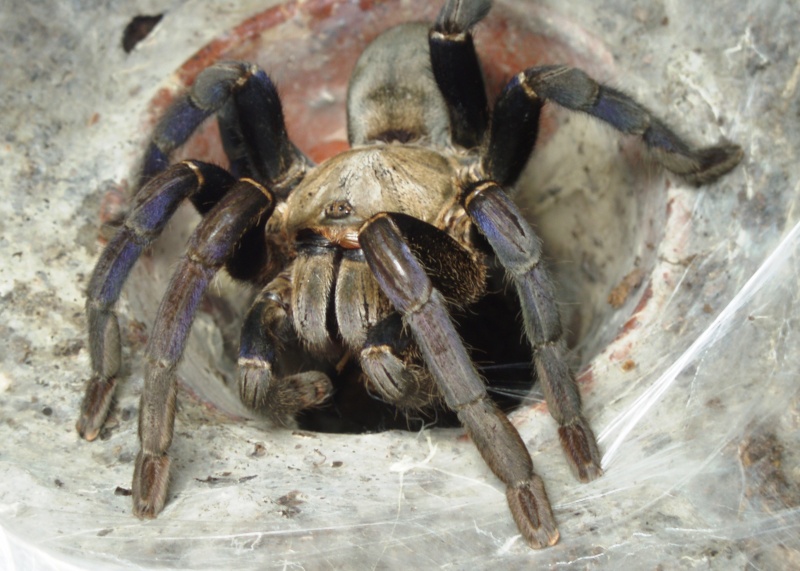 As you can see in the pictures, she doesn't have that bright cobalt blue color lividums are known for, but I hope she will get her colors after the next molt! I think she is really beautiful anyway, and H.lividum is one of mye favorite T's