Sooo I think this is a Small wood scorpion. He is about 2-3 cm tall.
I caught him in my home country Croatia.
I am having some trouble feeding him. I offered him worms but anything bigger than him is a no no. (I am very saddened by this because if I saw a 10 m kebab there is no way I would let that go.)
Only thing I am 100% sure and saw him ate are larvae. I offered him some small caterpillars. I newer saw him ate it but there was nothing left in the container so i guess he ate that.
The problem is that larvae are becoming harder and harder to find.
Anyway i found out that they dont need to eat that much so I was wondering if he maybe became too fat and that is the reason he    refuses food? And if he is indeed too fat how long should he be on a diet?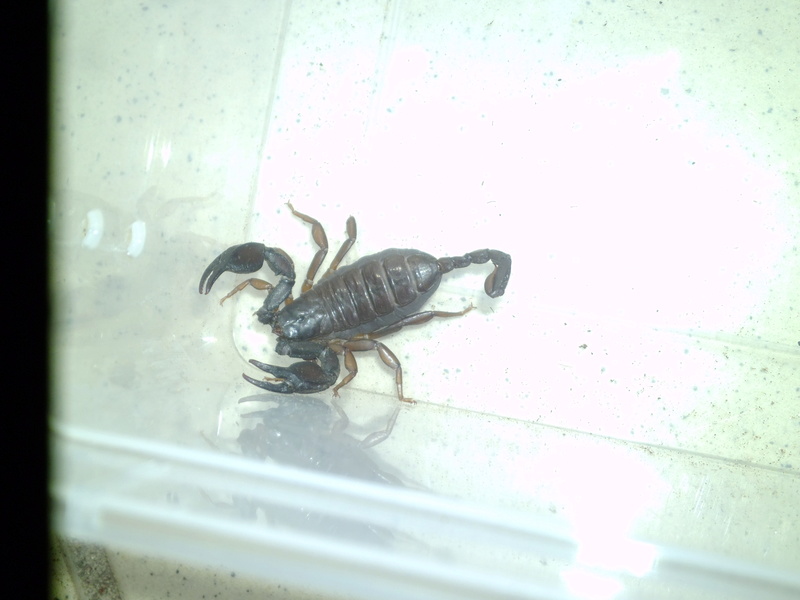 (He has a proper tank with hiding places and everything, pictures were taken in transportation container for better visibility.)