Hello guys, I'm yet another scorpion noob.
Yesterday I found another little one in my bathroom. This is the third one in a year.
I have a 2 years old baby and I am a worried about this.
Here the picture: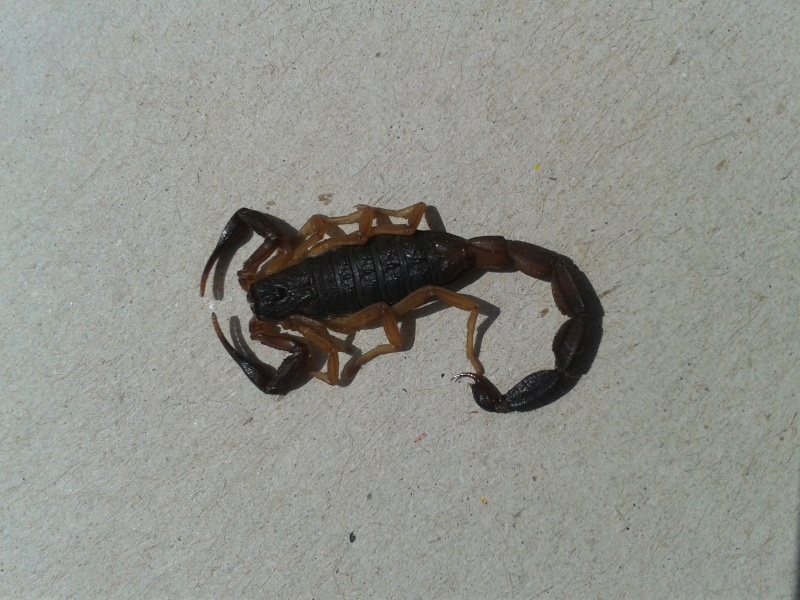 The animal is about 40 mm long. I think it got just a little darker since I killed it (sorry). Previous 2 were about 70 mm. I'm almost sure they had same colours and characteristics. Maybe less dark than this one.
Thanks a lot for your help.